Dong Ba Market is one of the attractive destinations that visitors will not ignore when putting their feet to Hue. It has become the place containing the love of many domestic and foreign tourists. Similar to most of the other local markets, Dong Ba still keeps the traditional style of a flea market. Despite that, Dong Ba also has its own distinctive beauties which are the charming of antiquity, calmness as well as the small business. Hue women's smile, as well as their sweet voice, make everyone feel happy to buy something even when there is no need to buy it.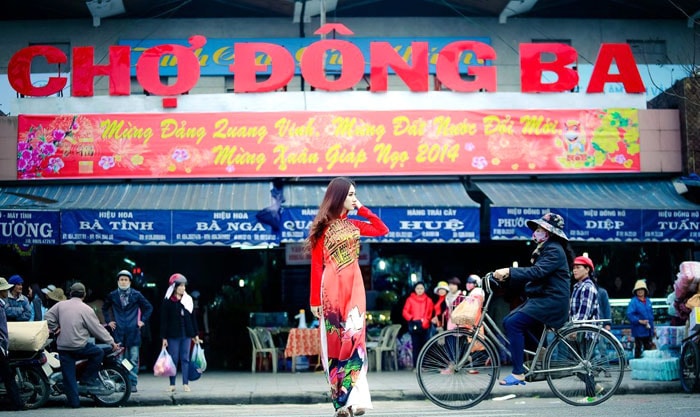 Beside many kinds of goods for daily life, you can see many Hue's specialties in the market. It would be nothing better if you try "Me Xung" (sesame candy) whose sweetness gives you an unforgettable taste from the tip of your tongue. Most of special cultural gifts and souvenirs of Thua Thien Hue can be found in Dong Ba market. It includes "Non Bai Tho" (palm leaves hat decorated with poems and drawing of girls wearing Ao Dai) that creates the unique characteristics of Vietnamese women.
It is said that Dong Ba market is the place that everyone can enjoy most of Hue's delicious dishes with high-quality standards. There are many traditional dishes of the ancient capital such as Banh Loc, Banh Beo, Banh Nam which still remain its values in spite of going through many ups and downs of the history.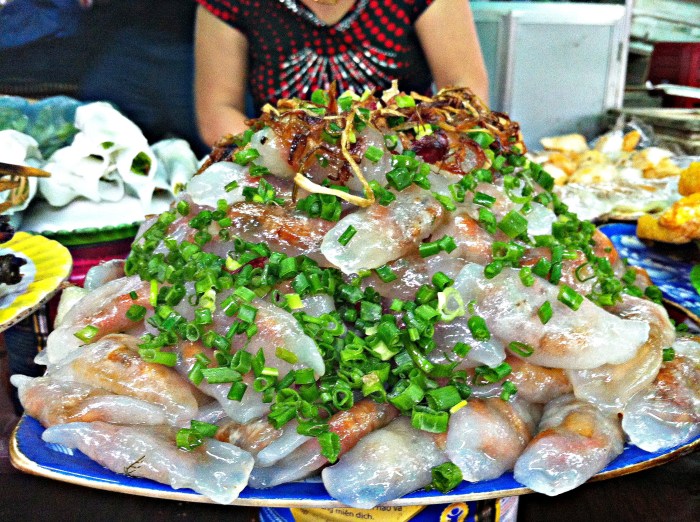 The Market is considered as a colorful picture in the heart of the Ancient Citadel. The Charm of Dong Ba Market makes travelers remember not only about Hue but also its friendly and hospitable locals. Therefore, if you have an opportunity to come to Hue, do not forget to visit this place to see for yourself its more-than-100-year-old beauty.
by Kim Nha