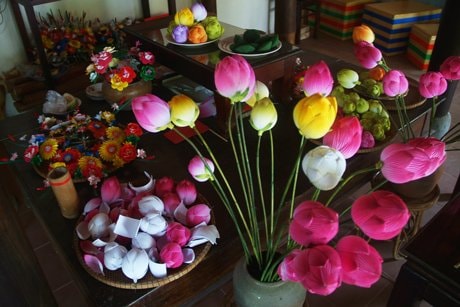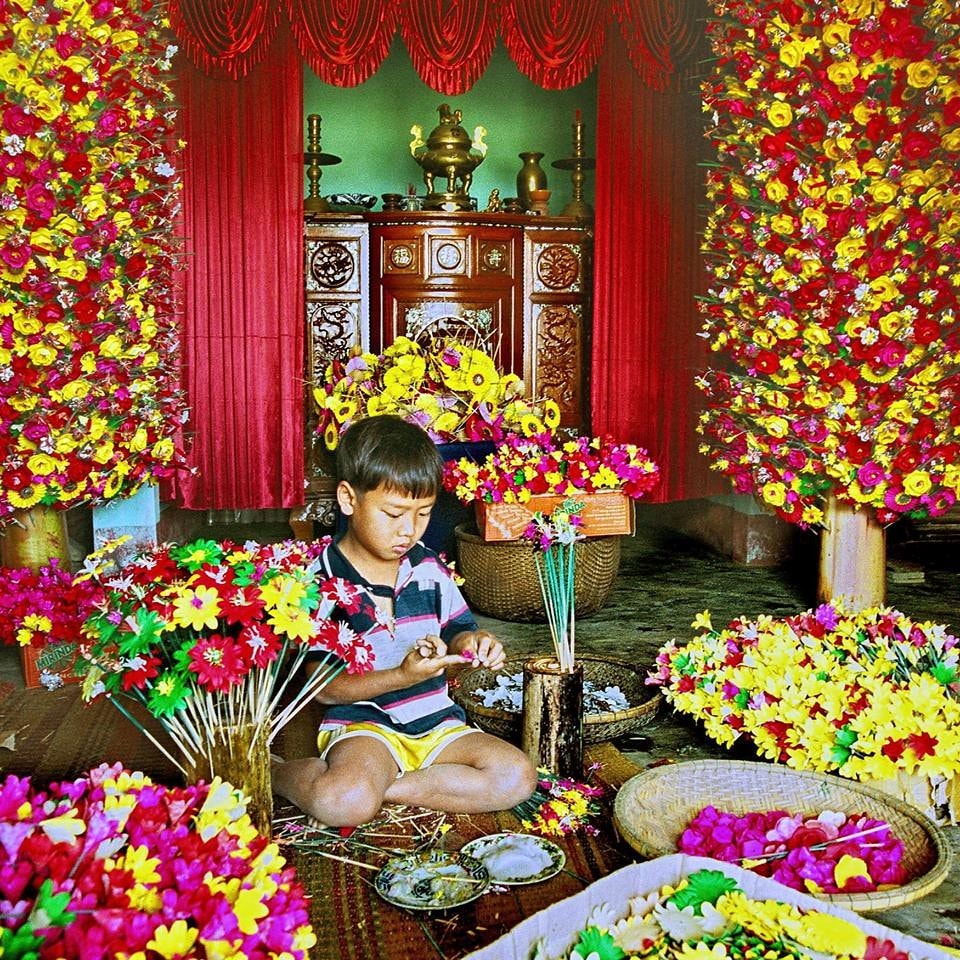 Thanh Tien village (in Phu Mau commune, Phu Vang district, Thua Thien Hue province), which is quietly located along the South riverbank and downstream of Huong River, is known as a famous village for traditional paper flowers, especially paper-made lotus.
This is one of the traditional professions in The Ancient Capital and tourists, as well as Hue residents, feel familiar with Thanh Tien's products. Although The Thanh Tien paper flowers are artificial, which are characterized by paper lotus, we have never seen those are not fresh, fragile. Each lotus is usually made up of nine paper petals, and each lotus petals are made from colored papers. The craftsmen in Thanh Tien village meticulously and carefully make the petals and leaves with their own hands without the need for any modern machines. The uniqueness of Thanh Tien paper flowers makes domestic and foreign tourists be filled with nostalgia for an image of craftsmen creating the paper flowers in one of the peaceful countrysides of Hue city.

Modern values ​​are gradually replacing many precious traditional things. But somewhere, the image of Thanh Tien paper flowers are carried and sold by Hue women every January that reminds local residents of the traditional springtime in the ancient capital since they typically appeared on Ancestors altars. We always hope to introduce to you (domestic and foreign tourists) a long-standing traditional craft village of Hue that we love and take pride in. See you one day in Hue and welcome to Thanh Tien Village!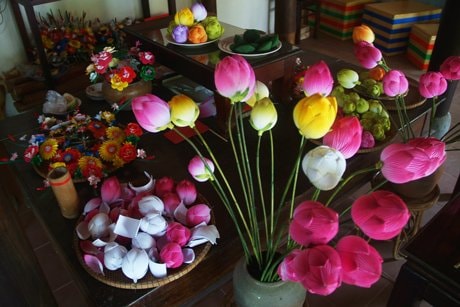 By Let's Hue team