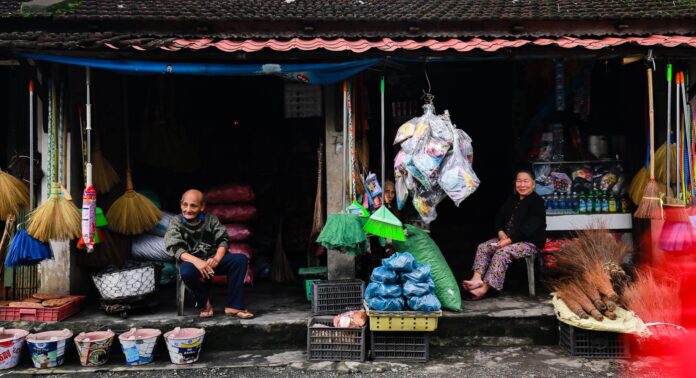 Located about 3km away from the heart of Hue City, Bao Vinh Old Town appears very peaceful and full of nostalgia. Over 200 years ago, this place used to be a busy port town where Chinese and Macau merchant ships came here for trading and exchange of goods. Visiting Bao Vinh, you seem to be back in time to the old days, seeing the two-storey aged wooden Ruong houses with low tiled roofs lining the market streets
. Interestingly, houses by the river are constructed in the antique quadrilateral style, also known as the "Bánh ú" house.
Besides, the boat pier, the communal house, or even the markets also have unique long-established features. There are still more fascinating things in Bao Vinh Old Town waiting for you to explore. We look forward to telling you more about this old town. See you on a beautiful day!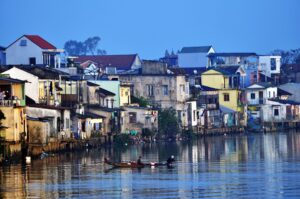 Let's Hue Team